Democracy in Action – Drive by Style
Petition Signing for Illinois District 52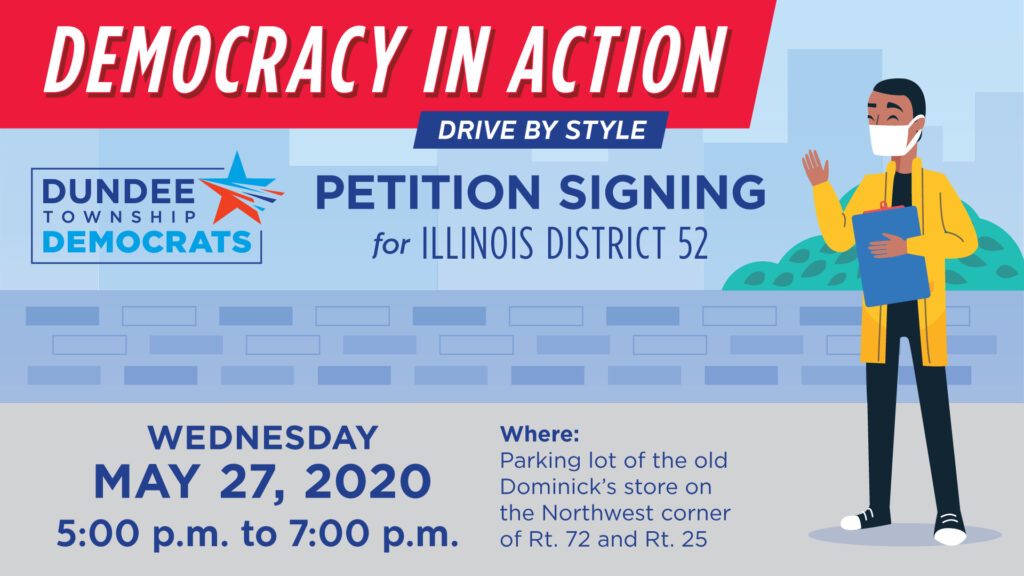 Good News Dems! Looks like we may just have candidates running in all races touching Dundee Township this November 3rd. We've just slated a Democrat to run to in Illinois 52nd District to replace State Representative David McSweeney, darling of big banks, hedge funds and tax breaks for the uber rich!
Her name is Marci Suelzer and she will be a great candidate for that seat. However, to get her on the ballot we need to help her collect 500 signatures on her nominating petitions and, as you know, we cannot walk neighborhoods knocking on doors like the "old days". So we've decided to hold the first ever Drive by Democratic Petition Signing.
When, Wednesday May 27th, 2020 from 5:00 p.m. to 7:00 p.m. 
Where,  in the parking lot of the old Dominick's store on the Northwest corner of Rt. 72 and Rt. 25.   
Bring your own black or blue pen and we will have the rest including hand sanitizer and Lysol wipes.
If you can't make it out to the petition drive, e-mail us using our contact form and we will arrange for someone to come by your place to get your signature!
Stay safe and we'll see you at the drive!
---
June Meeting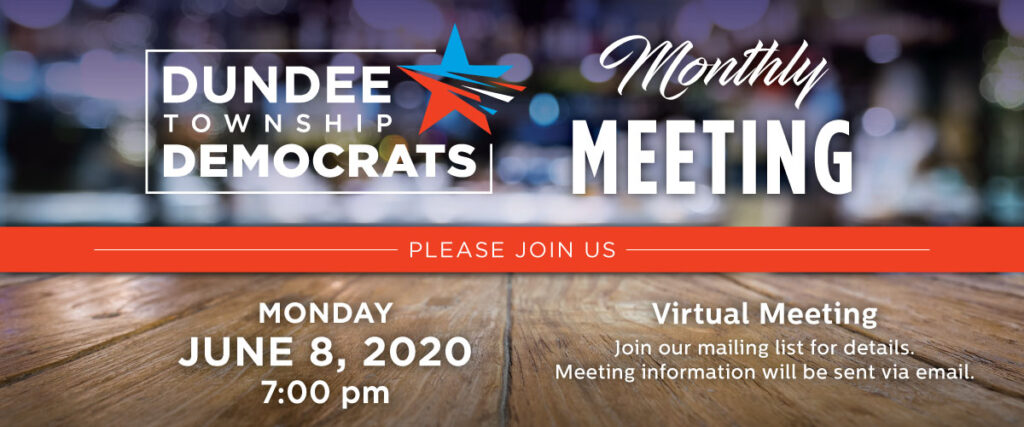 Monday, June 8, 2020 at 7:00 PM
Join us for our monthly meeting!
We are currently holding virtual meetings
Please fill out this form in order to receive meeting details.
Meeting information will be sent via email on Sunday, May 10th.