2020 Dundee Democrats Kennedy Dinner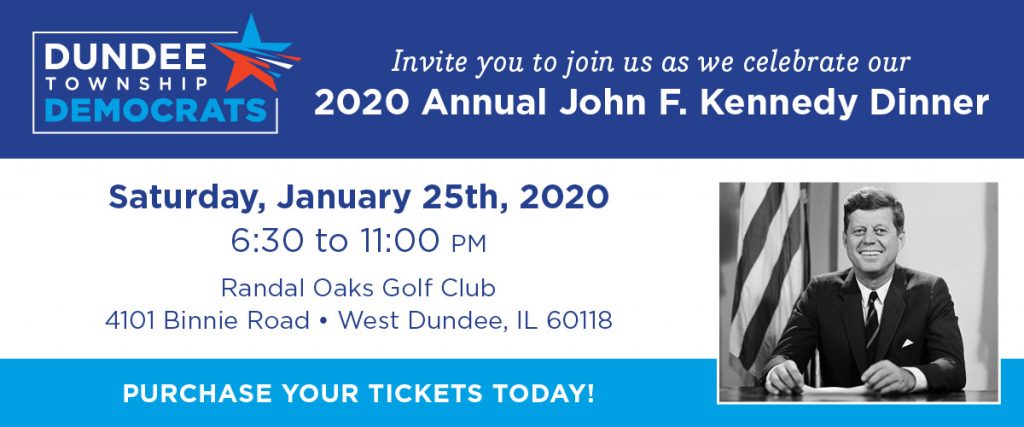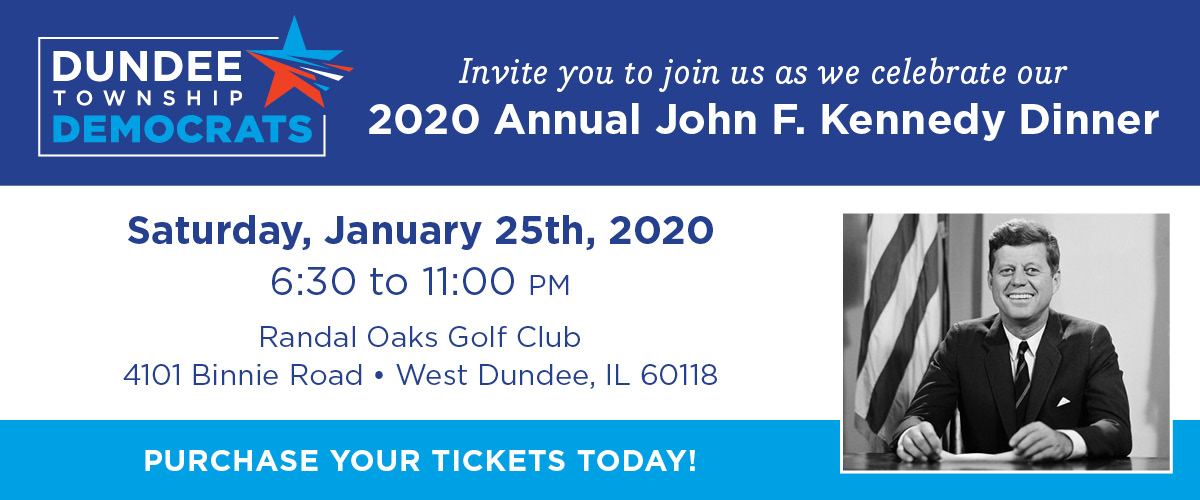 Join us for our annual Kennedy Dinner and Fundraiser! 
Saturday, January 25, 2020 at 6:00 PM
Randall Oaks Golf Club
4101 Binnie Road, West Dundee IL 60118
Invited speakers include:
Sen. Dick Durbin
Sen. Tammy Duckworth
Rep. Sean Casten
Rep. Lauren Underwood
State Senator Christina Castro
State Representative Anna Moeller
Illinois Democratic County Chairs Assn. President Kristina Zahorik
Kane County Democratic Party Chair Mark Guethle
Single ticket $65
2 or more tickets $60 each
Admission includes: Plated dinner, followed by dessert and coffee, cash bar
RSVP by January 16th
224-858-6951 or email: organize@dundeedems.org
Make checks payable to: Dundee Township Democrats
Mail to: 1113 Crane Drive, Sleepy Hollow, IL 60118
Or buy your ticket using PayPal
Select either "Single Ticket" or "Multiple Tickets" from drop down below.
You will be able to enter the number of tickets on PayPal for multiple ticket purchases.
January Meeting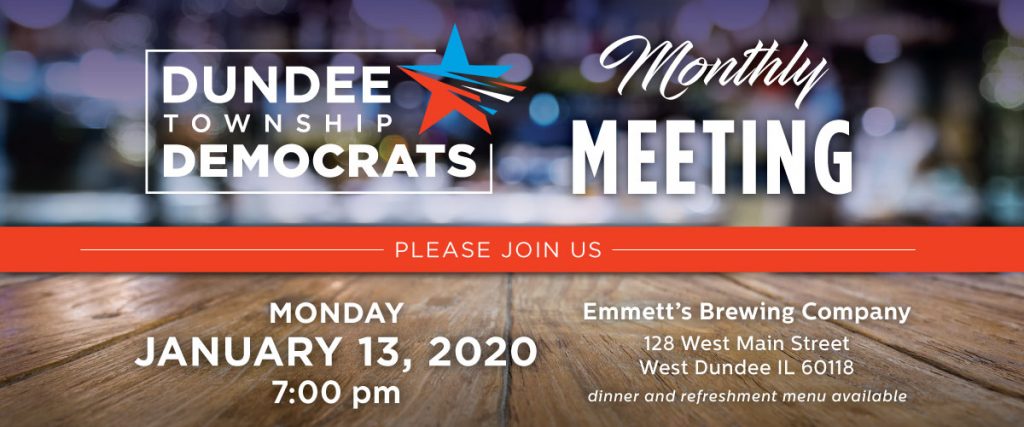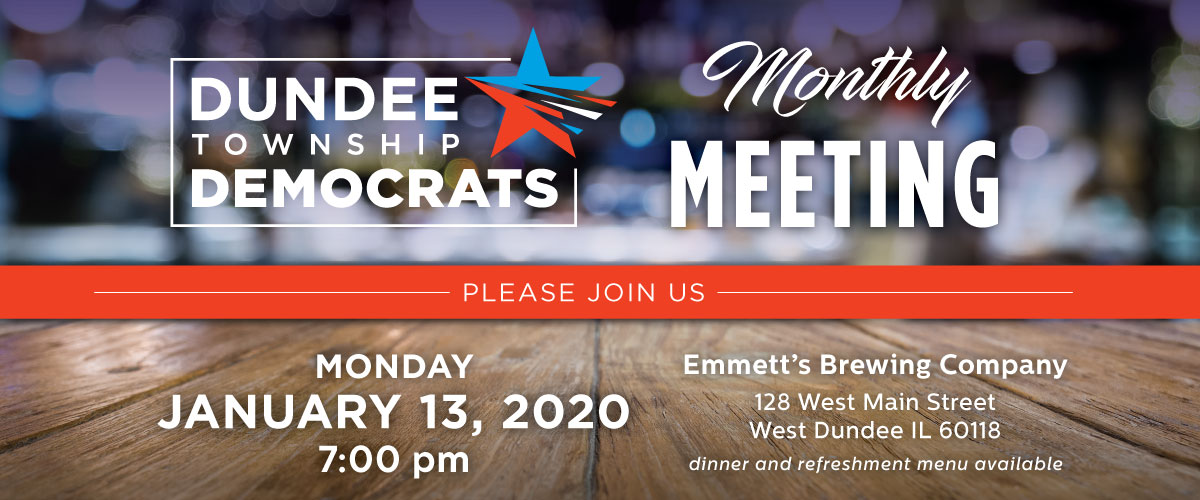 Monday, January 13, 2020 at 7:00 PM
Join us for our monthly meeting!
Emmett's Brewing Company
128 W. Main Street, West Dundee IL 60118
A dinner and refreshment menu is available at Emmett's.